Inktober Oracle Deck - Last Chance!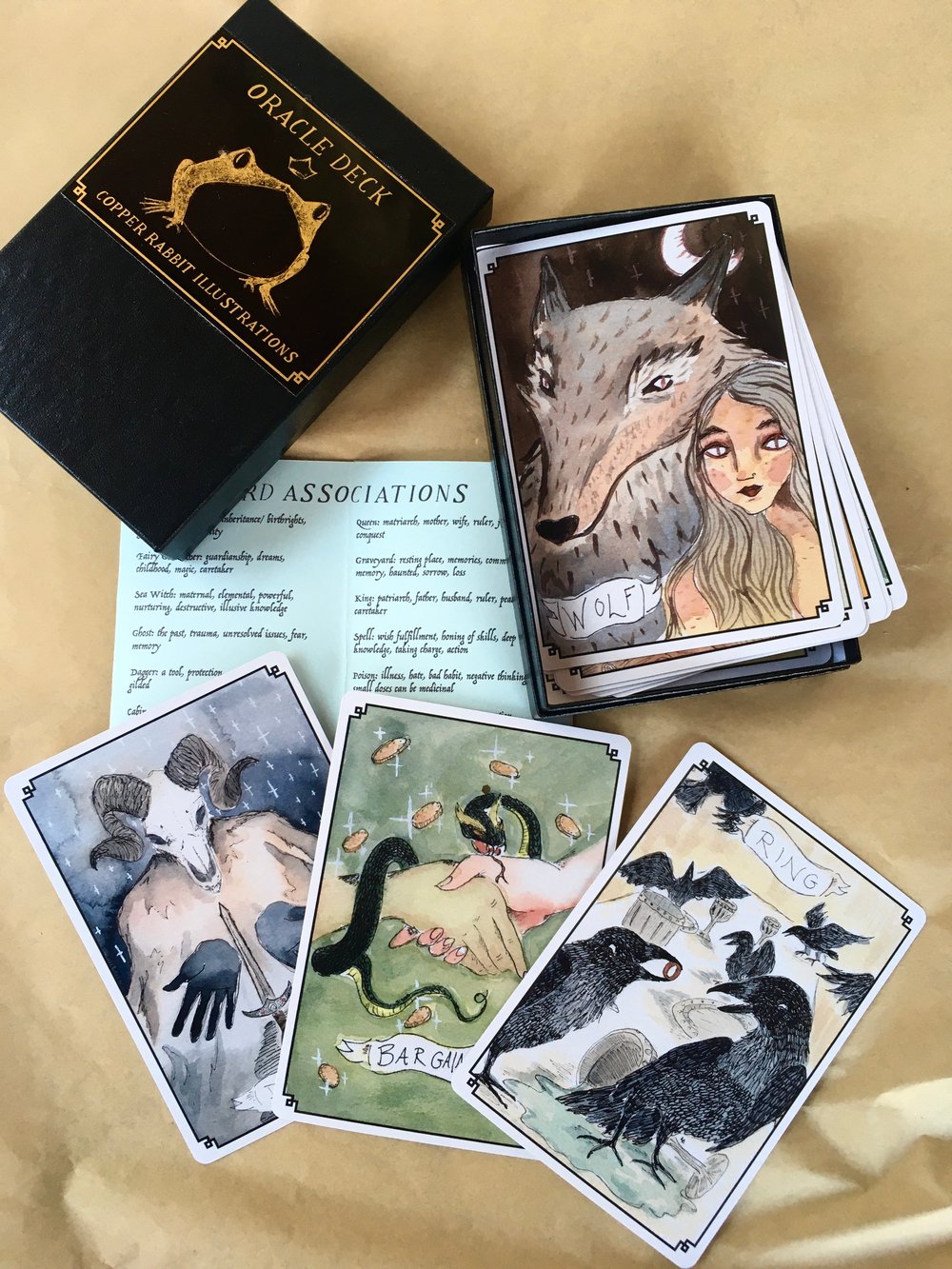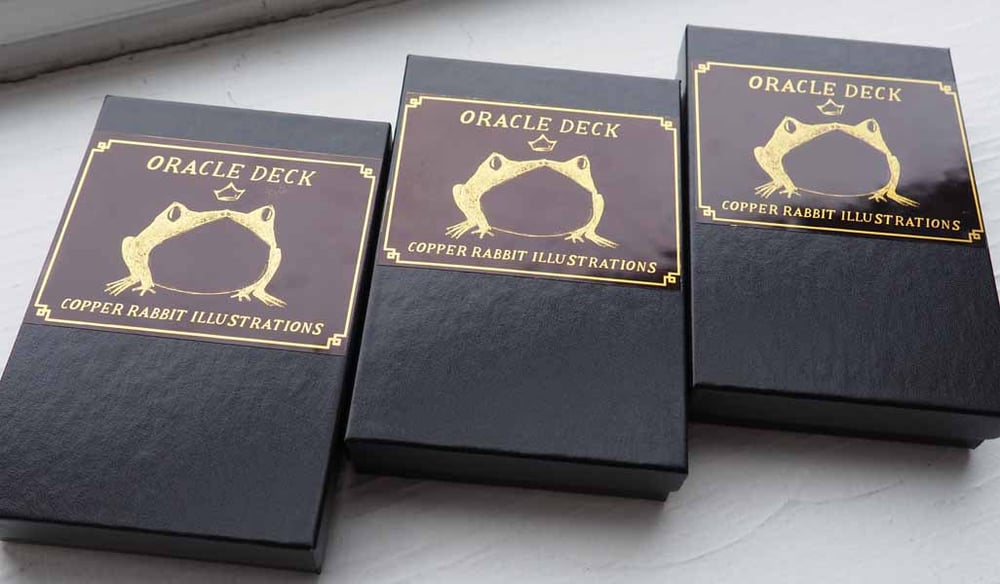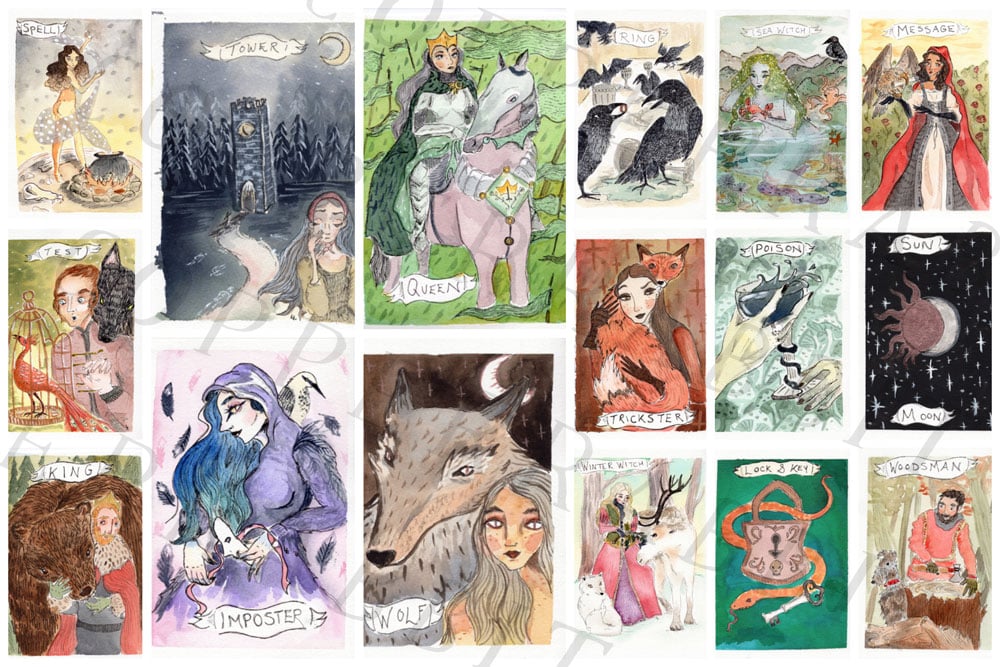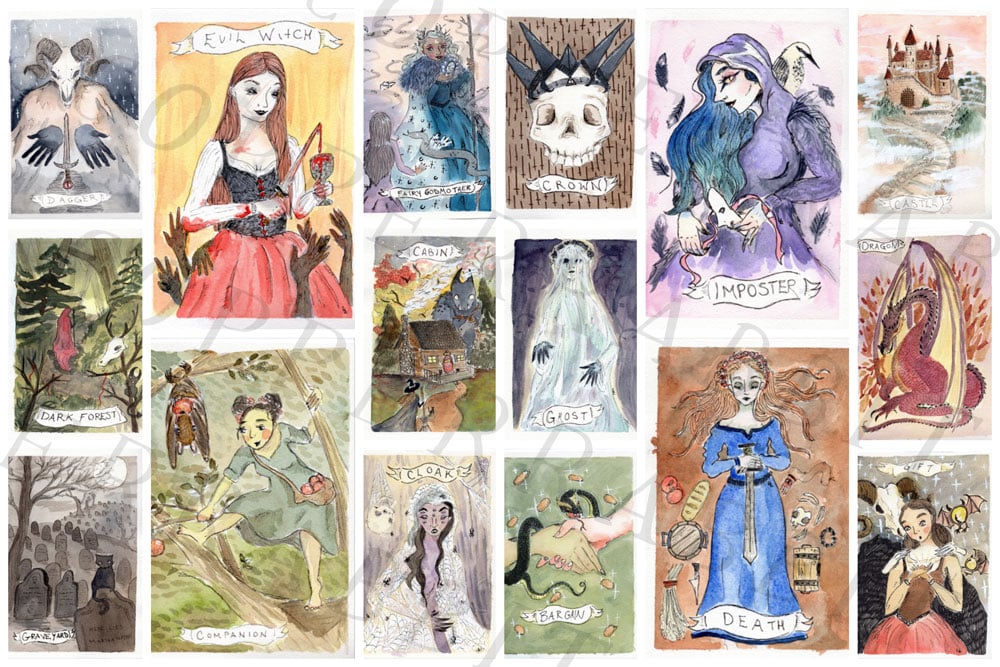 LAST CHANCE! This is the final printing of the Inktober Oracle Deck. I have a new deck coming out soon, so my remianing Inktober decks are are sale, and once they are gone they are gone!
This oracle deck is full of vibrant characters, settings, and items prevalent in European folklore and fairy tales.
Each card is printed from an original watercolour and ink painting completed for the Inktober challenge of October 2018.
Want to see what's inside? Watch this wonderful unboxing from Angel Thaena:
Cards are large format 3.5 x 5 inches / 32 cards in each deck.
Cards now come in a 100% recycled chipboard hardbox and I now include an instruction booklet to give you some idea's on how to use the cards.
Each card is full colour, back and front, professionally printed by a playing card company.
*The original paintings for all the cards are also available here!