Here, again - Print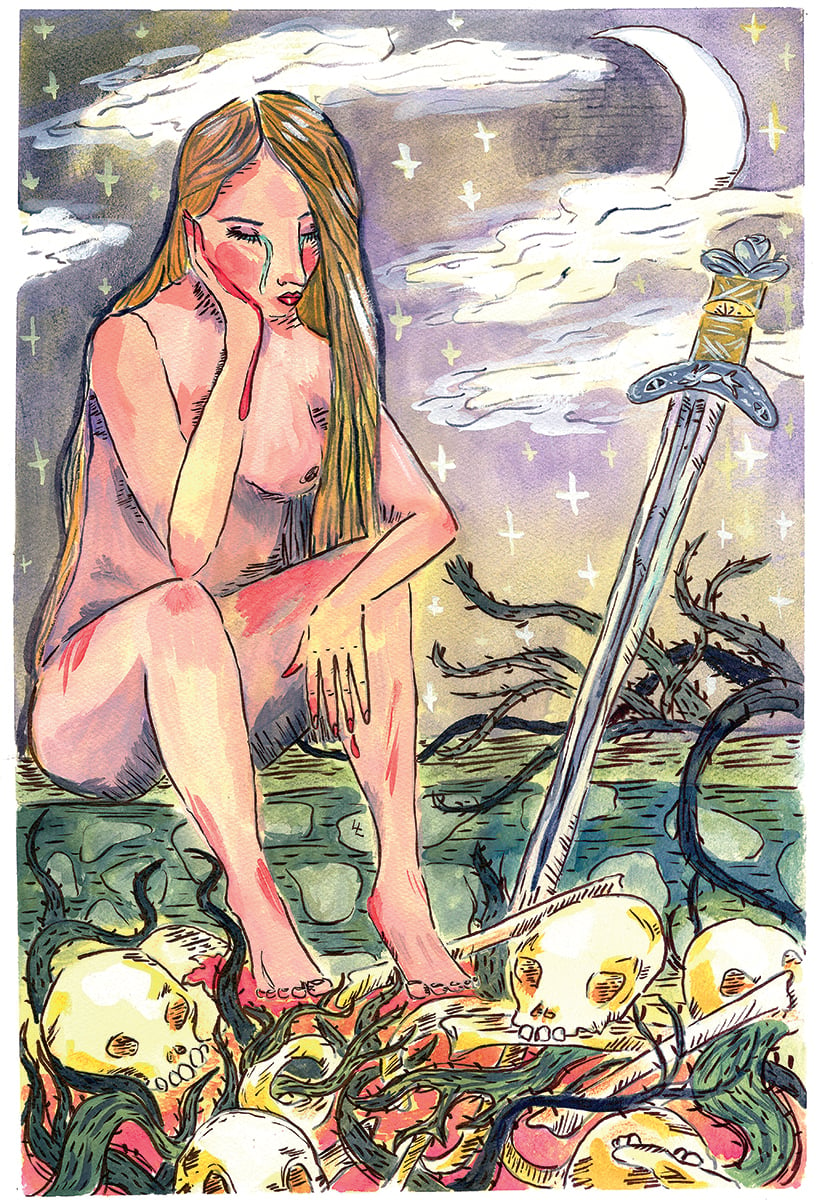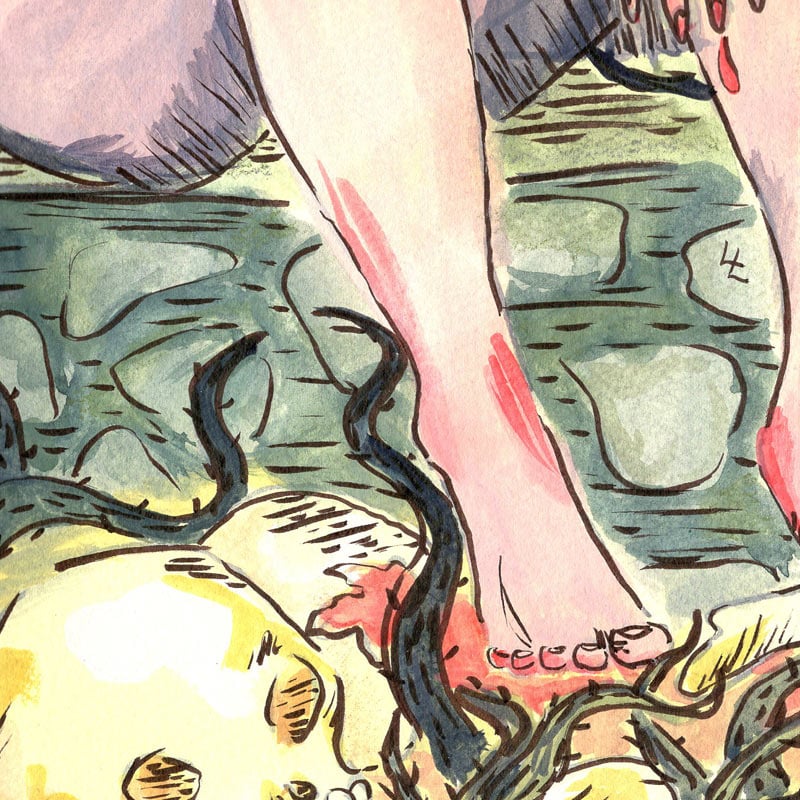 Print of original painting "Here, again"
Inspired by imagery from the Tarot, this piece is about cycles of grief and growth. Sometimes we find ourselves back among the bones.
Prints are 12 x 18, archival quality ink on matte paper.
Original was 14 x 20, gouache, watercolour and ink on cold press cotton paper.