Bone Dancers in the Root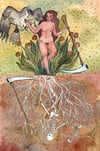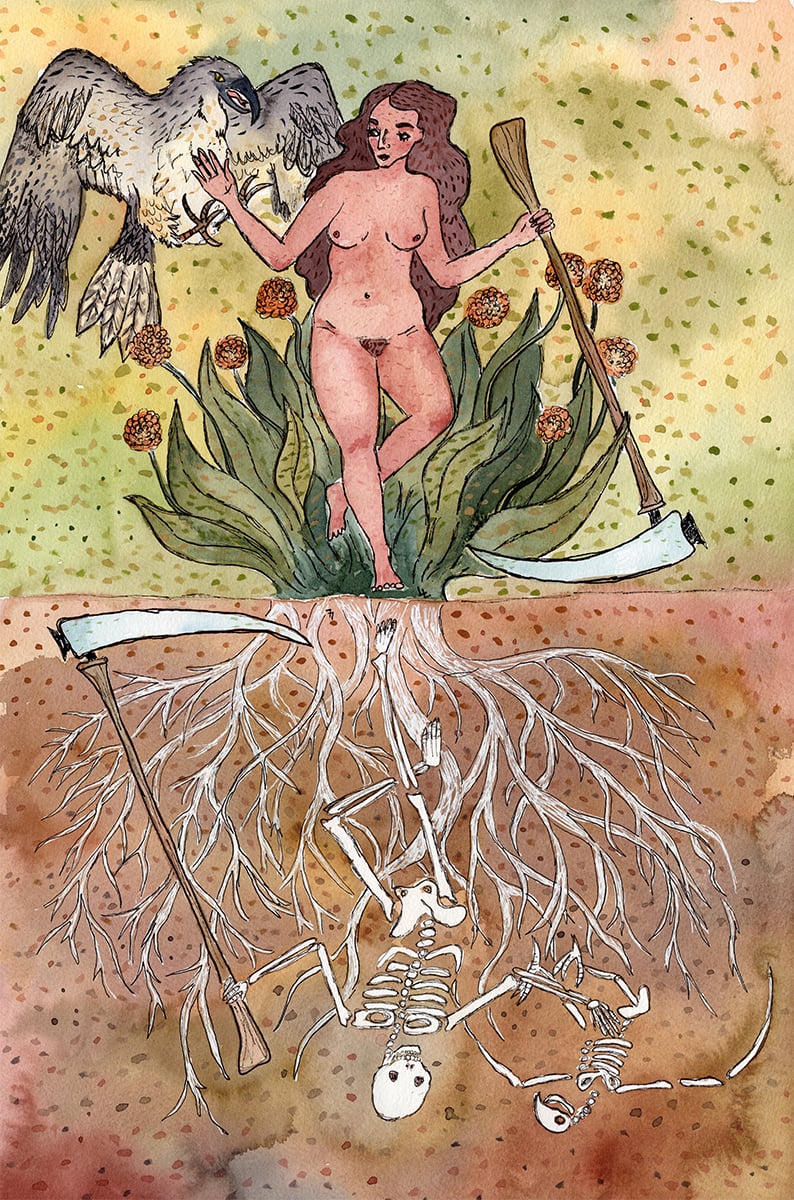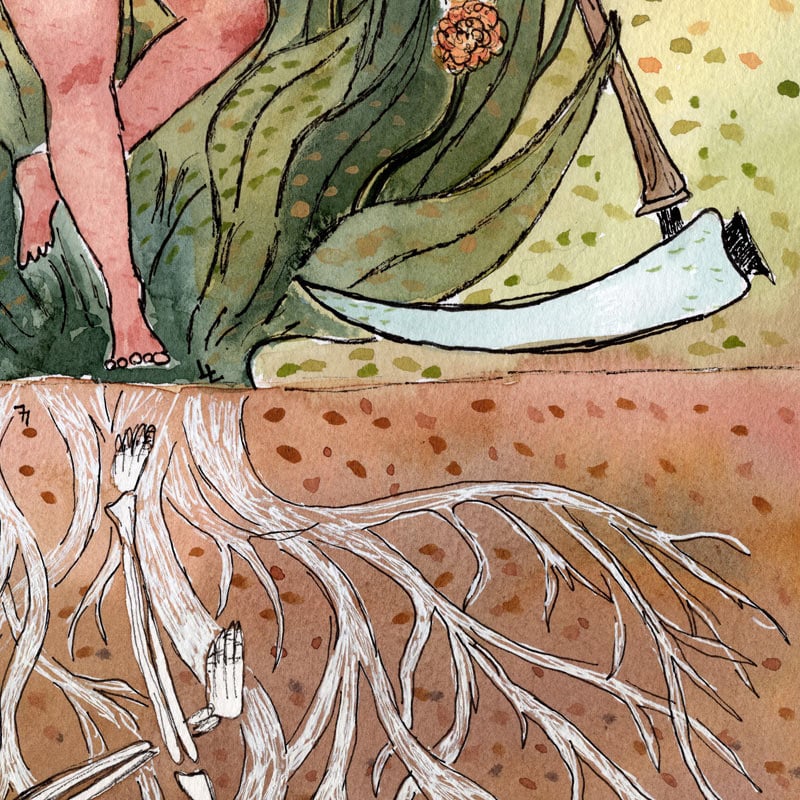 A celebration of the movements above and below the ground. Flowers, flesh and feather move in sync with the bones and roots below.
Print:
13 x 19 print, archival ink on matte paper
Original:
12 x 18, watercolour and ink on cold pressed cotton paper.